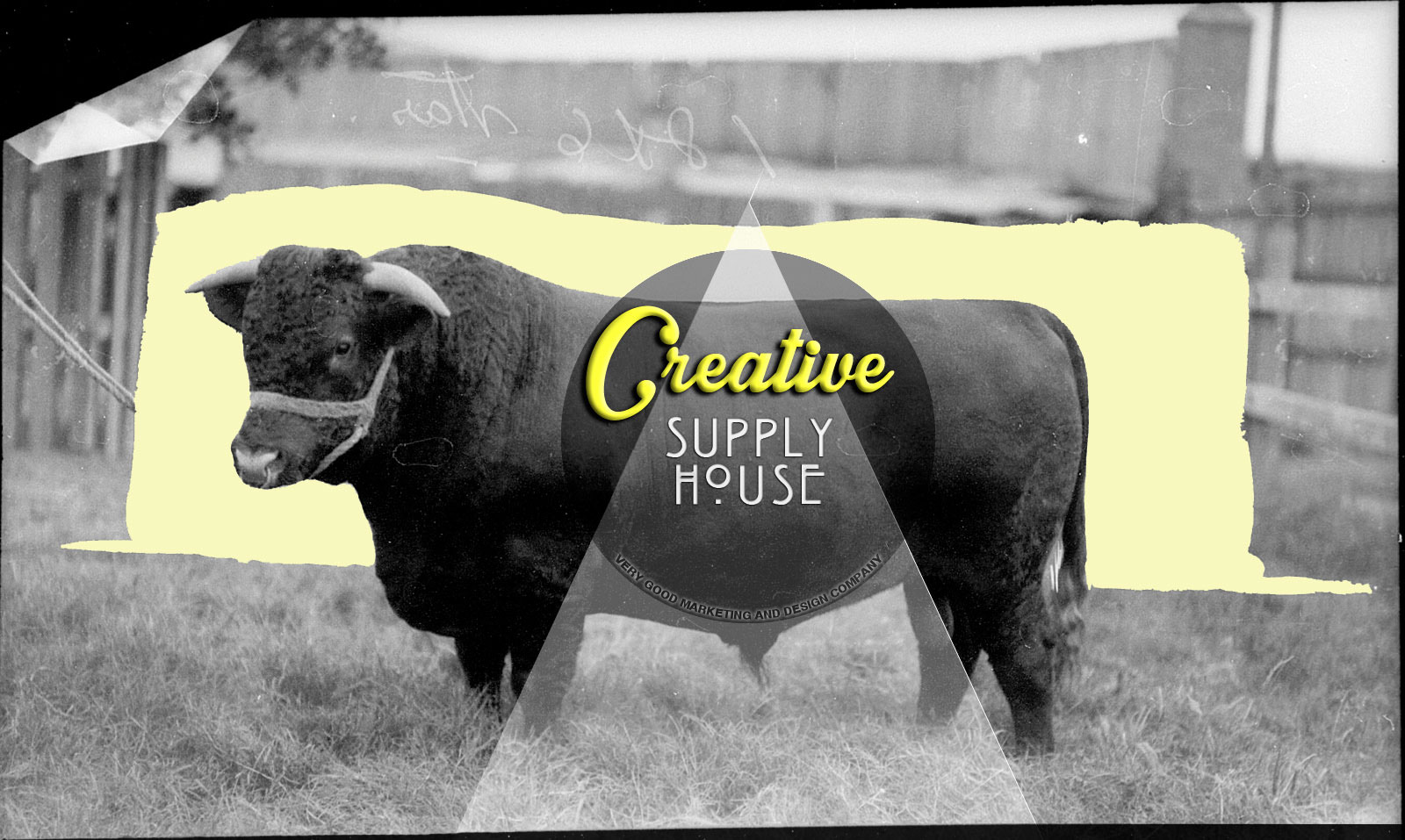 Creative Supply House provides personalized, digital marketing services, for businesses that want to be their best.. Is that you?
We believe the process requires a relationship, so we strive to work with people who see the value in that. We work closely with each client to understand their needs and provide them solutions. So if you need us to manage your social media accounts: we can do it. If you need website copy, blogs, or graphics: we can do it. If you need to improve your search engine results: we can do it. If you need a full-scale campaign, with video, branding and design: we can do it.
We never upsell services you don't need. We never ship work overseas. We speak plainly to you and we work hard for you.
If you want to get noticed online .....

If you need to improve your marketing impact ...

If you want to know what "Twittering" and "Facebooks" are...

If you need a partner in your plan for world domination....
Digital Marketing uses data (yawn) to monitor conversions and goals, as well as to assess areas of strength and weakness. On paper this is not the most exciting part of the work, but when you realize the powerful potential of analytics, your ears might start to perk up a little.
Depending on your needs and goals we will use this data to different degrees. We give all our clients (unless they just demand we don't) a report showing the progress. We can either say "yep the graph went up, that's good" or we can dig deeper into keywords, source conversions, assess demographics, track page visit times, the list goes on.
We will discuss the needs for your company and explain clearly what the data means. It really is pretty exciting, especially when it starts to show results! CONTACT US
They say you have 7 seconds for a first impression. Digital Marketing, when done right, will communicate your greatest attributes and highlight your standout strengths. All in the blink of an eye.
With so much competing noise online, your message must be immediately engaging and obviously useful to your audience or you will be quickly overlooked. This is where the "art" comes in. We use creative and technical writing to inform and involve your readers. We write intentional, keyword heavy content, for search engines to recognize you as an authority in your field.
We can use graphics, photography, video, and any other medium we decide will represent your business and promote your message in the most effective way possible. CONTACT US
Social Media should be a part of every businesses' marketing efforts. There we said it. We understand for some it's a strange new world and for others its simply too time consuming. However, good use of social media, adapted specifically for your market, is a high value and high impact tool. It's a resource that allows rapid communication and timely interaction like never before. There are great opportunities to empower your advocates, engage communities and to test the waters with new concepts and ideas. Social Media is also a hub of user-generated content, reviews and opinions, its essential to be involved in the conversation. For those who need a little guidance or complete management, we offer services to meet your specific needs. Contact Us
Writing content for websites, emails and blogs, has substantial impact on the success of your online marketing. It will dictate how your audience relates to you and how search engines will rank you. So creating content is a two-pronged approach and to be effective it takes skill and knowledge in both. We like to bring a symbiotic approach to the work, incorporating as much of your knowledge, in your field, to the process as we can, and allowing us to edit technically and optimize, for this medium. However we do as much or as little as your needs require. We will empower you in areas you want more control and we will handle business where needed, to free up your time to do what you do best. Contact Us
We have in-house talent that handles the needs of our every day, design, video and photography. This can be an extremely important element to certain markets. So we also have a number of specialized, freelance team members, who we call in when we need the big guns. This helps keep our business running at competitive rates, while still having the 'best in the business' videographers, designers and photographers, at our disposal. The world of digital marketing spans every detail of your online presence. So while we create the consistent marketing content our clients require, we know that the process can occasionally require a superb new website design, or improved functionality, or a need for expansive photography or slick video production. We are well equipped to give you a specialist when the time arises. Contact Us